is proud to be the first to bring you the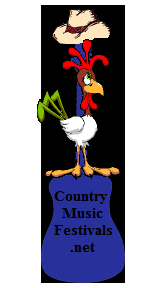 Sell tickets to your festival on this site.
(Click here) for more info on how we can help you reach more fans
We are dedicated to Country Music Festivals, the Artists, and the Fans.
2019
36866 Holly Sweet Home Highway
Brownsville, Oregon
8/08/2019 - 8/11/2019
Artists
Jason Aldean
Need to Know
(Due to a few people acting very stupid, this festival has added a lot of new rules)
New no alcohol policy
Alcohol allowed in designated areas only. Check website for details. Unclear if you can have alcohol on campsite. They say no alcohol in camping areas. Check their website and call them for details. It sucks to loose alcohol at the gate.
Camping available for extra fee
Tents - One vehicle and 2 tents per site. RV sites - 6 People RV and 1 tent allowed. Lots of new rules. Check website.
Folding chairs OK. No blankets, large umbrellas or tents allowed in concert area.
No driving of vehicles once festival has started.
A lot of rules for this show, We recommend you read them before the festival.
Keep listening!
(Over 150 songs)
Best New Country Music
for 2018 & 2019
© Copyright Country Music Festivals