Muscadine Bloodline
Share this playlist and help support Up and Coming New Country Artists.
Keep Listening!
100+ New Artists
following
Muscadine Bloodline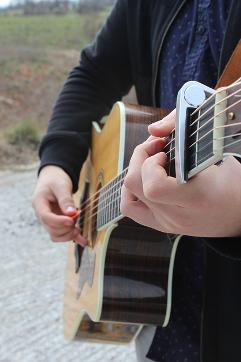 We are determined to create a user friendly place for friends of Country Music Festivals to gather. We strive to list your favorite Country Music Festivals a year in advance.
Country Music Festivals is a great way for artists to get noticed. When 10,000 people enjoy your music at a festival, they go home and tell their friends all about you.
Check out our complete Country Music Festival Guide for 2019.
We list most festivals a year in advance.
Plan ahead and spend your next vacation camping out with friends and enjoying the best Country Music live.
Hours of appreciation
Friday: After work - Until the band quits playing.
Saturday: When you wake up - Until you get lucky!
Sunday: After church - Until the sun goes down.
Music Festivals in the
USA, Canada, and the Caribbean
Steamboat, Colorado
1/5/2019 - 1/10/2019
Wade Bowen, Stoney Larue,
Roger Creager, Randy Rogers,
Mark Chesnutt, Jason Eady,
Adam Hood, American Aquarium
Crested Butte, Colorado
1/17/2019 - 1/19/2019
Kendall Marvel, Jamie Johnson,
Dean Dillon, Scotty Emerick,
Pam Tillis, Kiefer Sutherland
Leaving Long Beach California for Ensenada, Mexico
1/18/2019 - 1/21/2019
William Michael Morgan,
Logan Mize, Dylan Schneider,
Ryan Robinette, Brad Johnson
Riviera Maya, Mexico
1/23/2019 - 1/26/2019
Luke Bryan, Thomas Rhett,
Lauren Alaina, Dustin Lynch
Ft. Lauderdale, Florida
1/27/2019 - 2/3/2019
Jeff Foxworthy, Joe Diffie,
The Oak Ridge Boys,
Ricky Skaggs, Wade Hayes
Tampa, Florida
1/27/2019 - 2/1/2019
Lucinda Williams, Bobby Bare,
Steve Earle, Margo Price,
Nikki Lane, Reckless Kelly
Leaving Galveston, Texas for Cozumel, Mexico
2/23/2019 - 2/28/2019
Reckless Kelly
Plant City, Florida
2/28/2019 - 3/10/2019
Oak Ridge Boys, Alabama,
Willy Nelson and Family,
Old Dominion, Chris Janson
Kissimmee, FL
3/22/2019 - 3/24/2019
Toby Keith, Luke Combs,
Luke Bryan, Noah Schnacky,
Jameson Rodgers
Abilene, TX
3/22/2019 - 3/23/2019
Drake White, Mark Powell,
Kevin Fowler
Semi Valley, California
3/30/2019 - 3/30/2019
Artists TBA
Florence, Arizona
4/11/2019 - 4/14/2019
Brett Eldredge, Tim McGraw,
Dierks Bentley, Chris Stapleton, Brandon Lay, Brothers Osborne
(More Festivals and detailed info)
Music Lesson
If you ever wondered where 1-4-5 came from. The English composers of classical music want to take credit for the 1-4-5 method because they were the first to write it down. However, the Scotch-Irish settlers brought the 1-4-5 method with their songs to the Appalachian Mountains in Southeast North America. The early Appalachian settlers used it to easily remember their songs which helped them hold on to their history, customs, and religion, They also used this method so anybody on the porch could join in and play every song. If you know the first cord, and can count to 5, then you can figure out the rest. The 1-4-5 standard still applies to 80% of the songs today.
If you are a new musician, have someone teach you the 1 - 4 - 5 method first. You will learn to play music in half the time.
Free (most important) lesson
C D E F G A B
1 2 3 4 5 6 7
D E F G A B C
1 2 3 4 5 6 7
G A B C D E F
1 2 3 4 5 6 7
1 - 3 - 5 Makes notes into chords.
1 + 3 + 5 = Chord
Cnote + Enote + Gnote = C chord
Dnote + Fnote + Anote = D chord
Gnote + Bnote + Dnote = G chord
1 - 4 - 5 Makes chords into songs.
1 + 4 + 5 = Song
C chord+F chord+G chord = Song
G chord+C chord+D chord = Song
Submit a Country Music Festival to be listed here
We don't either.
Some of the origins of Country Music came from the first settlers in North America. Early Appalachian settlers, mostly Scotch-Irish, would write songs to record and remember their religion and customs from where they are from. Later on, this music was mixed with Western Music to become the Country Music we know today.
Below is our playlist of country songs that mention God and are radio worthy.
Enjoy
or don't enjoy.
Your Choice.
Even if you are not religious, these are great Country Songs.
Religious music doesn't have to be boring or perfect. Country music will tell you about the struggles in life and how God gave you the drive to handle these problems. God doesn't expect you to be perfect. He expects you to make the world a better place.
© Copyright Country Music Festivals