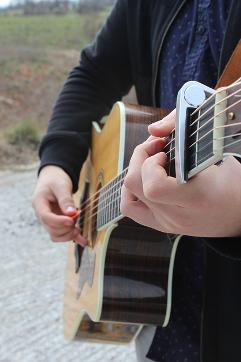 We are determined to create a user friendly place for friends of Country Music Festivals to gather. We strive to list your favorite Country Music Festivals a year in advance.
Country Music Festivals are a great way for artists to get noticed. When 10,000 people enjoy your music at a festival, they go home and tell their friends all about you.
Hunter, New York
6/7/2019 - 6/9/2019
Rascal Flatts, Brett Eldredge,
Little Big Town, Keith Urban,
Michael Ray, Brett Young,
Tyler Rich, Josh Turner,
Brooks and Dunn, LANCO,
Ross Ellis, Lindsay Ell,
Walker Hayes, Brandon Lay,
Runaway June, Adam Doleac
Need to Know
(Rules, policies, and fees that may change. Check festivalwebsite for complete details.)
(Parking)

$115.46 for parking onsite outside of gate for weekend.
Off site parking $34.02 for weekend with shuttles available.
Camping overflow parking $115.46.
(Tickets and Camping)

General admission $177.32 with no access to campgrounds.

General admission $213.40 with access to campgrounds.
Camping
Tent camping without your car offsitenear the entrance $20. Parking free for one vehicle offsite. Each person must have camping access pass. No grilling.
Charcoal grilling on provided grills only (Bring your own charcoal)

Tent camping with your car offsite $136.08. Each person must have camping access pass. Grilling with small 16.4 ounce propane cans only.
RV camping is $373.20 for offsite for 1 RV or 1 vehicle and pull behind camper. No water or electric hookups. A tent is allowed if it fits in the Campsite. Each person must pay for camping access with their festival ticket to get in RV campground. Propane grilling only on any size grill.
(RULES)

Campgrounds

NO glass.
No Charcoal grills
(Propane grills are OK except in tent only campground).
No fire pits.
BYOB OK in campground
(NO Kegs, excessive alcohol, or beer balls).
No bicycles or ATV's.

Venue areas

No glass allowed.
Folding chairs OK in designated areas.
No professional cameras.
No Camel packs.
Empty or sealed water bottle is OK.
Parking
No tailgating in parking areas.
Other Rules
No furniture, pets, fires, or carpets allowed.
Bring extra money. There is an extra fee for everything.
Watch the behavior of yourself and your friends.
Hunter Mountain has cops, jail, and court at the festival.
Submit a Country Music Festival to be listed here
© Copyright Country Music Festivals