Country Music Artists and Bands listed below.
Country Music Festivals lists the best Country Music Musicians of today and new artists of tomorrow. So, pick your favorite artist from USA and Canada and see what they are up to.
Jacob Bryant
and 100+ Up and Coming New Country Artists that will be STARS!
If you are looking for hot new artists for your festival, you should hear this playlist.
Country Music Festivals believes that the bands should appear first on the search engine when you search for them. So, we link directly to the artist. Too many ticket outlets, magazines, and other commercial entities show up before the bands on the search engine. We have good ranking on the search engines. So we share that ranking with the bands by linking directly to them.
Submit an Artists or Band to be Listed
If you like what this site is doing, please paste one of these link banners on your website. It would be greatly appreciated.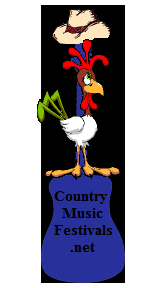 © Copyright Country Music Festivals