Spanish Peaks Country Music Festival 2021
La Vita, Colorado.
CountryMusicFestivals.net lists all your favorite
Country Music Festivals and Artists for 2020 & 2021.
We are determined to create a user friendly place for friends of Country Music Festivals to gather. We strive to list your favorite Country Music Festivals a year in advance.
Plus, we like to introduce you to talented up and coming artists you should know about. Plus, we understand that without Country Musicians, you can't have a festival. With us, the bands come first.
We like to introduce our fans to talented up and coming artists. Country Music Festivals is a great way for artists to get noticed. When 10,000 people enjoy your music at a festival, they go home and tell their friends all about you.
7/10/2020 - 7/11/2020
Due to Coronavirus
Cancelled for 2020
Refunds Offered
Great Job Spanish Peaks !
Spanish Peaks 2021
7/9/2021 - 7/10/2021
2021 Artists
Whiskey Myers
Spanish Peaks Refunds
Automatic refunds are on the way according to the festival facebook page. No details offered.
If you need a refund.
Contact your credit card company first. They only give you 30 - 60 days to file a claim. The CC Company will handle the refund for you in most cases. Then you want to contact the festival for the refund. The festival seemed to handle their own ticket sales instead of a ticket outlet.
2020 Artists
Whiskey Myers, Jon Wolfe,
Cappton Reid, Charley Jenkins,
Albuquerque Blues Connection,
Martini Shot, Kneeon Sisters
2019 Artists
Cody Johnson, Bri Bagwell,
Charley Jenkins, Exit West,
Cappton Reid, Ken Saydak
Camping available for $30 reserved
$40 at the gate
Hot and very dry conditions. Bring lots of water. Be very careful with flames.
A fire ban may be in effect.
Area is shared with bears, coyotes, and Mtn. Lions that raid trash and food in the middle of the night. Store food in a safe place. Not in your tent.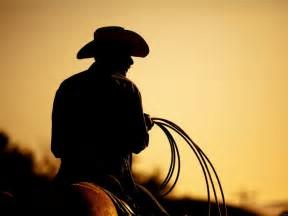 If you are a promotor or know of a festival not listed on this site, contact us below.