Country Music Festivals in the United States and Canada.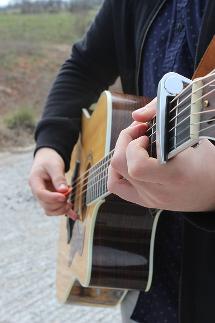 We are determined to create a user friendly place for friends of Country Music Festivals to gather. We strive to list your favorite Country Music Festivals a year in advance.
Country Music Festivals are a great way for artists to get noticed. When 10,000 people enjoy your music at a festival, they go home and tell their friends all about you.
Country Music Festival
Walker, Minnesota
6/18/2020 - 6/20/2020
Cancelled for 2020
Tickets valid for 2021 festival
6/24/2021 - 6/26/2021
No Refund Offered
Organizers Considerating Options - We hope they pick the right one.
If you need a refund
Contact your Credit Card company first. They can help with refund in most cases. Only 30 - 60 days to get refund from a credit card.
Then contact ticket outlet.
Moondance Events
218-836-1055
Then call event organizer at
Call Kathy at 218-836-2598 who should have offered a refund option.
2020 Moondance Artists
Old Dominion, Midland,
Nitty Gritty Dirt Band,
Lauren Alaina,
John Michael Montgomery,
Jameson Rodgers,
David Lee Murphy,
The Kentucky Headhunters,
Previous Artists
Kane Brown, Aaron Watson,
Neal McCoy, Jordan Davis,
Runaway June, Blackhawk
Previous Artists

Cole Swindell, Brett Young,
Luke Combs, Gary Allan,
Brett Young, American Young,
Michael Ray, CAM, Joe Diffie,
Casey Donahew, Adam Craig,
Chris Hawkey
Need to Know
Camping Available for $25 per day per person. Paid for in a 3 or 4 day package.
Reserved, Electric, and RV Camping costs an extra fee for the campsite. Per person fee still applies.
$5 Showers available
Rules and fees change as festivals get closer to opening day. Check official rules and fees at festival website.
Submit a Country Music Festival to be listed here

Keep listening
(Over 150 songs)
We only play the good songs!
Hours of appreciation
Friday: After work - Until the band quits playing.
Saturday: When I wake up - Until I get lucky!
Sunday: After church - Until the sun goes down.
© Copyright Country Music Festivals