Country Music Festivals lists your favorite Country Music Festivals for 2020 & 2021.
We now support Canadian Country Music Festivals & Songwriters also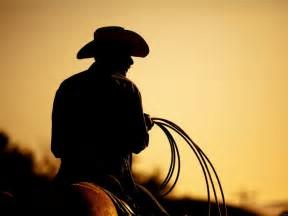 We are determined to create a user friendly place for friends of Country Music Festivals to gather. We strive to list your favorite Country Music Festivals a year in advance.

Plus, we like to introduce you to talented up and coming artists you should know about. Plus, we understand that without Country Musicians, you can't have a festival. With us, the bands come first.
Key West, Florida
5/6/2020 - 5/10/2020
Artists
Luke Combs, Matt Stell,
Dean Dillon, Niko Moon,
Josh Pray, Earl Bud Lee
2019 Artists
Florida Georgia Line, Lanco,
Randy Houser, Riley Green,
Tyler Farr, Walker Hayes,
Jack Ingram, Frankie Ballard,
and 50+ other talented artists and songwriters from Country, Americana, and Rid Dirt Music.
No Camping at the festival.

Local Campgrounds will fill up fast. Make sure you reserve Camping or Hotels in advance.

Bring and Wear Sunscreen.
Extreme sunburn happens when you are that close to the equator!
If you are a promotor or know of a festival not listed on this site, contact us below.
Previous Artists
Old Dominion, Maren Morris, Cam, Luke Combs, William Michael Morgan, Natalie Stovall, Michael Ray, Wade Bowen, Dean Dillon, Walker McGuire, Steve Bogard, Carter Winter, Jeffrey Steele, Tyler Reeve, Aaron Barker, Carter Winter, Britton Patrick Morgan, Al Anderson, Keith Gattis, Shawn Camp, Rayland Baxter, Lauren Alaina, Jeffrey Steele, Liz Rose, The Sisterhood, Earl Bud Lee, Rob Williford, Cliff Cody, Chris Stevens, Austin Burke, Brian White, Britton Patrick Morgan, Laura McLamb, Erin Ashley, Caffeine Carl, Skip Black, Brad Clawson, Trent Tomlinson, Ryan Creamer, Colby Dee, Sam Lewis, Faren Rachels, Jordan Minton, Jeff Harris, Wynn Varble, Adley Stump, Aaron Raitiere, Seth Alley, Caitlyn Rose, Oliver John-Rodgers, Bridgette Tatum, Jesse Malin, Adam Ezra, Ben Wells, Josh Martin, Ray Fulcher, Dylan Altman Band, Adley Stump, Tony Ferrari, Lauren Mascitti, Filmore, Cliff Cody, Arlis Albritton , Julia Cole, Trea Landon, Towne, Rob Snyder, Dave Fenley, Aaron Raitiere, Channing Wilson, Dave Kennedy, Tyler Reeve
© Copyright Country Music Festivals