is determined to bring you a user-friendly way to find your favorite Country Music Festivals .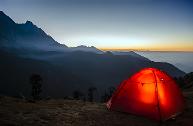 Fix the truck before you leave for the festival.
Don't let a $8 thermostat overheat the car while your waiting in line for the festival. Sometimes the line can take hours to get in.
2023
Country Music Festivals for the USA and Canada
2023
Steamboat, Colorado
January 7 - 12, 2023
Artists TBA
2023
Plant City, Florida
March 2 - 12, 2023
Artists TBA
2023
Snook, Texas
Marc 31 - April 1, 2023
Jamie Jonson,
Muscadine Bloodline,
Kolton Moore, Jacob Steely
More Artists TBA
2023
Florence, Arizona
April 7 - 10 2023
Jon Pardi, Midland,
Parmalee, Tracy Byrd,
Luke Bryan, Lonestar,
Cody Johnson, Nate Smith
More Artists TBA
"Keep Listening"
100+ New Country Songs.
New Artists Playlist.
We only plays the good songs!
Plan Ahead
We do!
lists most of your favorite Country Music Festivals a year in advance.
"Find You Favorite Festivals Here First"
Don't Back Into Your Campsite!
It is important not to back into your campsite. Someone could die. It is your normal instinct to back in to access your trunk, tailgate, or just to unload. But, it is important to face your car with the exhaust facing out for the rest of the weekend. Exhaust can fill up tents.
Hundreds of people have died at festivals from carbon monoxide poisoning from cars filling up tents in the middle of the night. Campers get cold in the middle of the night. They get in their cars and turn on the heat. If their car is facing the campsite, tents will fill up with carbon monoxide. If you had a few drinks, you don't wake up, ever.
Share this information with your friends and fellow campers. I have seen many people die this way. First, they blame it on drugs. A month later, when the autopsy comes back as carbon monoxide poisoning, the family is confused. Nobody realizes, their best friend killed them by running their car in the middle of the night when they got cold. When their friend arrived late, and backed in to the campsite, they didn't realize their tailpipe was next to their friends tent. Their friend never woke up.
Please Ask Your Friends To Park With The Exhaust Facing The Road!
© Copyright Country Music Festivals