Country Music Festival Tips
Country Music Festivals in the United States and Canada.
Fix Your Car
Before you leave for a festival. Fix everything. You will drive a long distance, wait in a long line, and run at idle in hot weather all weekend. Ebay has most car and truck parts for 1/2 the price. Fix it yourself now, drink beer later.
It sucks to break down when you have been drinking, driving home hung over, or you have party supplies in the car. Fix your truck before the festival weekend.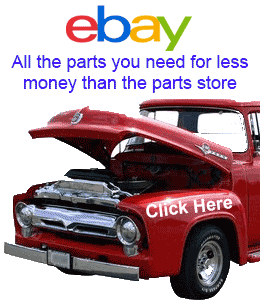 Hangovers
1/2 Gallon of water before you sleep prevents a hangover.
1 Gallon of water in the morning gets rid of a hangover.
90% of hangovers are caused by dehydration.
10% of hangovers are caused by hunger.
100% of hangovers are caused by not taking care of yourself.
Eat, Drink, and then
Party!
Lock Up Everything
If it is important to you, lock it up. Your friends are honest. Your friends are not the only people at a festival. There are bad people that wait for you to watch music to steal from your campsite. Lock up your alcohol, chairs, instruments, valuables, and anything else you find to be important. Unfortunately, this happens a lot. It is better to be aware and lock your valuables, than to be a broke victim when you are out of town at a music festival.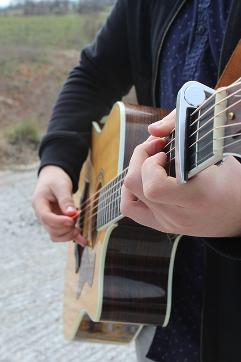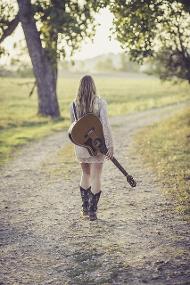 Ladies
Don't Show up with brand new boots. You won't be able to walk by Saturday. You will have so many blisters, you will be stuck on campsite unable to walk. Plus, a lot of pain to deal with.
Wear those boots a few times before you come to a festival. Most people walk a minimum of 5 miles a day at a festival. If you do that in new boots, you are going to be in pain.
It is understandable that you want to keep your new boots nice for the festival. Wear them to church or work or around the house. If you don't break those boots in before the festival, you won't enjoy the festival.
It won't matter how good you look if you can't walk.
Festival Tips
"Camping"
It is very important to arrive at the festival at the same time as your friends to be able to camp with them. Even if you have reserved campsites, sometimes they change your campsite number when things get crazy.
If everyone can't get there at the same time, make sure the vehicles you want on campsite, get there at the same time.
"Gasoline"
Spend your last $20 on gas, not beer. The line going into a festival can take hours. There is often a car search that slows things down. If it is hot, you will want to run the A/C. Make sure your car has gas, oil and antifreeze. After hours of waiting in line, it would be a shame to run out of gas 50 yards from the gate. It happens at every festival to a lot of people.
Glass Bottles
Almost every festival has a no glass rule. This started in the late 90's when kids were throwing bottles at shows. Lately, it is mainly so staff gets to keep a bunch of free beer. They don't throw it away. Staff gets to drink a lot of beer when they get off work. No matter what the reason. Save yourself some grief and bring your beer in cans. You will lose your bottles at the gate.
"Extreme Storms"
Make sure you are prepared for bad weather. Many festivals each year have encountered heavy storms. Buy extra tent stakes. Bring an extra tarp to cover your tent if it leaks. Don't set up your tent in a low spot when you show up on a sunny day. It will be in a puddle when it rains. Also, bring lots of extra socks and warm clothes. Nights are cold in the summer when it rains. Ironically, the lowest location is the coldest at night. Set your tent up in a high location to avoid cold and water.
"Fight or Fornicate"
Gentlemen, Consider this? Fighting has always been a tradition at Country Music Festivals. However, there are better things to do.
3/4 of the crowd at a Country Music Festival are women. This means that there are 3 girls to every guy. 1/2 the men are married. Which means 4 girls to every guy. Most women go to a Country Festival with hopes of meeting the cowboy of their dreams.
You have a choice. You can fight, get kicked out, miss the show, and go to jail. Or you can get lucky! I would rather roll around with a pretty cowgirl, than a dude. Think about it!
"Tents"
When Buying a tent, it is important to get a tent that has a rain fly that goes all the way to the ground. The base of the tent, or the pan, should come up at least 6 or 8 inches from the ground. This keeps keep the rain from splashing in. Above the pan, should be a screen so you don't get too hot.
But, once again, the most important thing, is rain fly. The rain fly must cover the entire tent if you want to stay dry. Tents with a 3/4 rain fly, will get you wet. Cheap tents will only keep you dry for the first night. The second night, you will be wet.
Cheap A/C
At a festival in the summer, it can get up to 100 degrees. The best thing you can bring is a 10 x10 tarp. If you put it over your tent, it will keep it a minimum of 10 degrees cooler during the day. It will also keep your tent from leaking in a storm. Plus, it can allow you to sleep for an extra hour in the morning before the tent gets too hot. When you party all night, this is important.
Sleeping Bags
If it is July, don't bring a sleeping bag rated for Alaska. You will sweat all night long. You can get a sleeping bag rated for 40 degrees and above for $20 at most stores.
If it is March or October, nights are very cold. You will need a better sleeping bag or extra blankets. Be Prepared. Remember low valleys are just as cold as mountains. Call a week ahead and ask the staff what to expect from the weather at night.

Very Important Camping Tip
Don't Back Into Your Campsite!
It is important not to back into your campsite. Someone could die. It is your normal instinct to back in to campsite to access your trunk, tailgate, or just to unload. But, it is important to face your tailpipe outward for the rest of the weekend. Exhaust can fill up tents.
Hundreds of people have died at festivals from carbon monoxide poisoning from cars filling up tents in the middle of the night. When camping, people get cold in the middle of the night. They get in their cars and turn on the heat. If their exhaust is facing the campsite, tents will fill up with carbon monoxide. If the person in that tent had a few drinks, they don't wake up, ever!
Share this information with your friends and fellow campers. We have seen many people die this way. First, they blame it on drugs. A month later, when the autopsy comes back as carbon monoxide poisoning, the family is confused. Nobody realizes that their best friend killed them by running their car in the middle of the night. But, when their friend arrived late at night, and backed into campsite, they didn't realize their tailpipe was next to their friends tent. If it is a newer car, you don't smell the exhaust. Their friend never wakes up.
Please Ask Your Friends To Park With The Exhaust Facing The Road!
Hours of appreciation
Friday: After work - Until the band quits playing.
Saturday: When I wake up - Until I get lucky!
Sunday: After church - Until the sun goes down.
Submit a Country Music Festival to be listed here
© Copyright Country Music Festivals