Country Music Festivals in the United States and Canada.

Previous Artists!
James Barker Band
Washboard Union
Sheryl Crow,
Randy Hauser,
The Road Hammers
Meghan Patrick,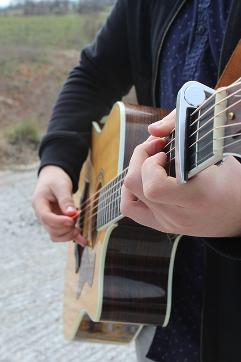 We are determined to create a user friendly place for friends of Country Music Festivals to gather. We strive to list your favorite Country Music Festivals a year in advance.
Country Music Festivals is a great way for artists to get noticed. When 10,000 people enjoy your music at a festival, they go home and tell their friends all about you.
and Country Music Festival
1410 Olympic Way SE
Calgary, Alberta T2G2w1
Canada

7/03/2020 - 7/12/2020
Due to Coronavirus
Cancelled for 2020
Refund Offered
Great Job !
Calgary Stampede Refunds
Automatic Refunds will be issued if you purchased through Ticketmaster.
If you purchased tickets from the Stampede Box Office your tickets will apply to 2021 or Email
for a full refund.
Calgary Stampede 2021
Dates TBA
2021 Stampede Artist
TBA
2020 Artists
We sorted out the
Country Music Artists at the
2020 Country Stampede.
Emerson Drive - July 4
Jason Greeley - July 4
The Recklaws - July 5
Dani Strong - July 5
Tristan Horncastle - July 5
Orville Peck - July 5
Alex Hughes - July 5
Justine Vandergrift - July 5
Ghostboy - July 5
Tebey - July 6
Black Mountain Whiskey Rebellion - July 6
Granger Smith - July 7
Tenille Arts - July 7
Shaela Miller - July 7
Kiefer Sutherland - July 8
Chad Brownlee - July 9
Cadillac Junkies - July 9
Ben Chase - July 9
Lauren Mayell - July 9
Aaron Goodvin - July 10
Maren Morris - July 10
Brad Saunders - July 10
Drew Gregory - July 10
Michela Sheedy - July 10
Hatley Jensen - July 10
Ryan Lamglois - July 10
Blake Shelton - July 11
Jess Moskaluke - July 11
Ryan Lindsay - July 11
Foxx Worthee - July 11
Andrew Hyatt - July 12
Jade Eagleson - July 13
Maddie Storvold - 13
T. Buckley - July 13
The Prairie States - July 13
Clayton Bellamy - July 13
David James - July 14
Submit a Country Music Festival to be listed here
© Copyright Country Music Festivals