Country Music Festivals lists Your Favorite Country Festivals.
is proud to be the first to bring you the
and the hot new country artists of 2023
2023
Festival Guide
Find Your Favorite Country Music Festivals Listed Here First.
Unlike many other websites, all dates have been verified.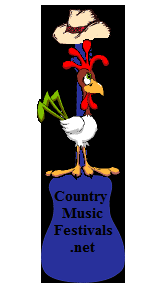 2023
Country Music Festivals for the USA and Canada
2023
Steamboat, Colorado
January 7 - 12, 2023
Artists TBA
2023
Plant City, Florida
March 2 - 12, 2023
Artists TBA
2023
Rhandlander, Wisconsin
July 6 - 9, 2023
Artists TBA
At
we put the
up-and-coming singer/songwriter first on the priority list.
© Copyright Country Music Festivals