Country Music Festivals lists your favorite Country Music Festivals in the US, Canada, Eupope, and Australia.
is proud to be the first to bring you the
and the hot new country artists of today.
2020
Festival Guide
Find Your Favorite Festivals Listed Here First.
Unlike many other websites, all dates have been verified.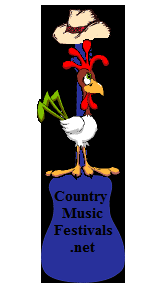 2020
Country Music Festivals
in USA and Canada
2020 was a tough year for Country Music Festivals. Festivals across the country were cancaelled due to the Covid-19 virus. The music industry took a big loss over 2020 and 2021.
Unfortunately, artists and fans fell victim to the Corona Virus. Country Music Star Joe Diffie passed in 2020 from complications from the virus. Many of our fans and friends have suffered human and financial loss. We need to pick up our neighbors. If your friend is suffering from a loss, take him to a music festival. They could use a break from life. We need to be there for each other as we go forward.
New Country Artists
likes to tell you about the artists that deserve to be
"New Country Stars".
Gone West
"What Could've Been"
Colbie Caillat did the unthinkable. She left her successful solo career and started a band where all the members are appreciated. The result, is a talented and very successful new country band called "Gone West".
At
we put the up and coming singer/songwriter first on the priority list.
We are dedicated to Country Music Festivals, the Artists, and the Fans.
© Copyright Country Music Festivals