Country Music Festivals lists your favorite Country Festivals
We are proud to be the first to list the
and the hot new Country Artists of 2022 & 2023
Country Music Festivals are the hottest trend in music for 2019.
Be Prepared!
In order to survive a Country Music Festival in the
summer heat
and cold nights,
you must be ready.
You need to bring more than justbeer, a toothbrush, and a hat to a music festival.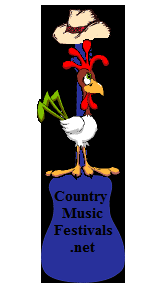 We are dedicated to Country Music Festivals, the Artists, and the Fans.
Find Out What Your Favorite Artists Are Up To

Keep Listening!
Over 100 New, Regional, and Up and Coming Artists .
© Copyright Country Music Festivals