Country Music Festivals 2019 lists your favorite Country Festivals
is proud to be the first to list the
and the hot new Country Artists of 2019
Country Music Festivals are the hottest trend in music for 2019.
Be Prepared!
In order to survive a Country Music Festival in the
summer heat
and cold nights,
you must be ready.
You need to bring more than just
beer, a toothbrush, and a hat to a music festival.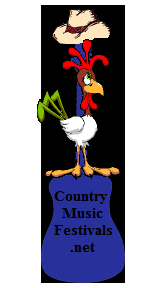 We are dedicated to Country Music Festivals, the Artists, and the Fans.
Find Out What Your Favorite Artists Are Up To
2019
Country Music Festivals
in the USA, Canada,
and the Caribbean.
Country Music Cruise
Leaving Miami for the Caribbean
11/04/2019 - 11/08/2019
Brantley Gilbert
Music Festival Cruise
Leaving Ft. Lauderdale
Mexico, Belize, & Key West
11/12/2019 - 11/19/2019
Trace Adkins, Brett Kissel,
Neal McCoy, Ronnie Milsap,
Love & Theft, Darryl Worley,
Keep Listening!
Over 100 New, Regional, and Up and Coming Artists for 2019.
© Copyright Country Music Festivals